GT33REU RANGE EXTENDER
(A GENERATOR TO BE BUILT IN A DRONE)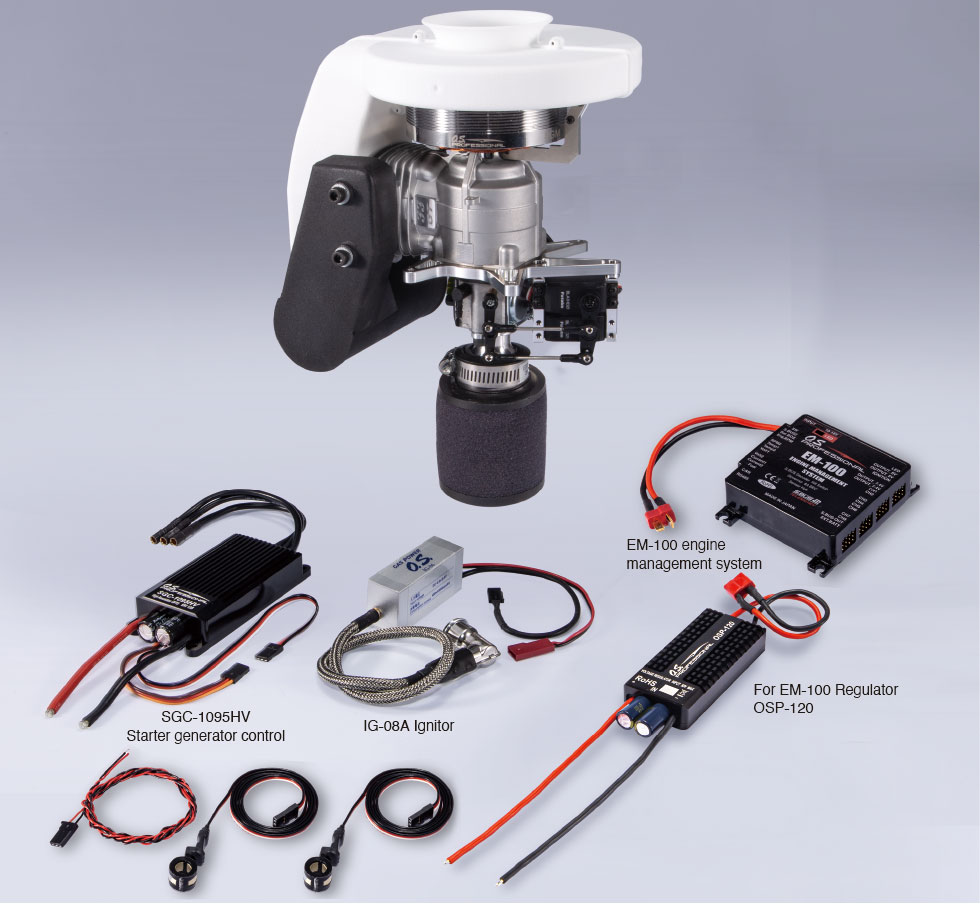 GT33REU can extend flight time of drone supplying electricityto it during flight.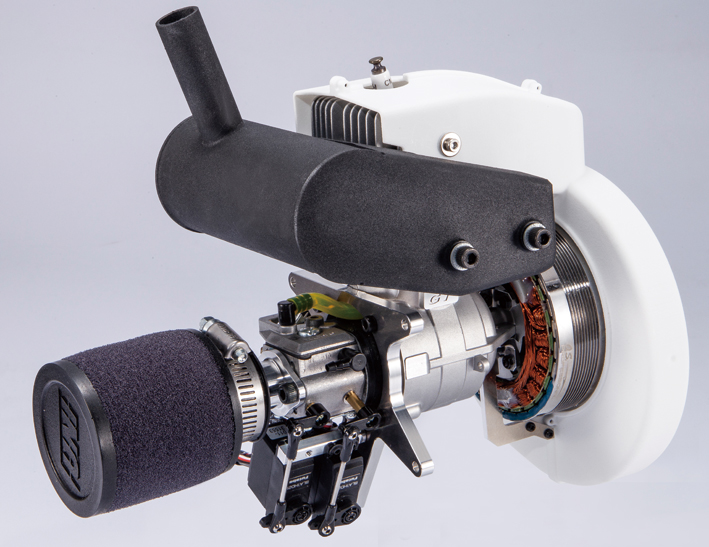 Features
Drone flight experiment succeeded in 11 hours of continuous flight.
O.S.PROFESSIONAL has developed a generator that can be mounted on the drone for power supply in order to extend the flight time of the drone. Equipped with a cell starter (generator integrated type) as standard equipment. Weight reduction is achieved by integrally designing the engine, starter and generator. (Generator body 2,200g) Lightweight and compact by integrating ESC for cell starter and regulator rectifier for generator (rectifier pressure regulator ≒ alternator) with our own original technology (* 1). (Total starter generator controller and accessories * 440g) (* 2) By using the governor function of the EM-100 engine management system, it is possible to automate engine control against load fluctuations. We succeeded in continuous flight for 11 hours by a demonstration experiment of a drone (* 3) equipped with GT33REU.
(* 1) Patent No. 6722417
Technology that integrates the starter drive and the regulated rectifier to reduce the size
(* 2) 440g includes 210g of starter generator controller
(* 3) Dry weight 6.7 kg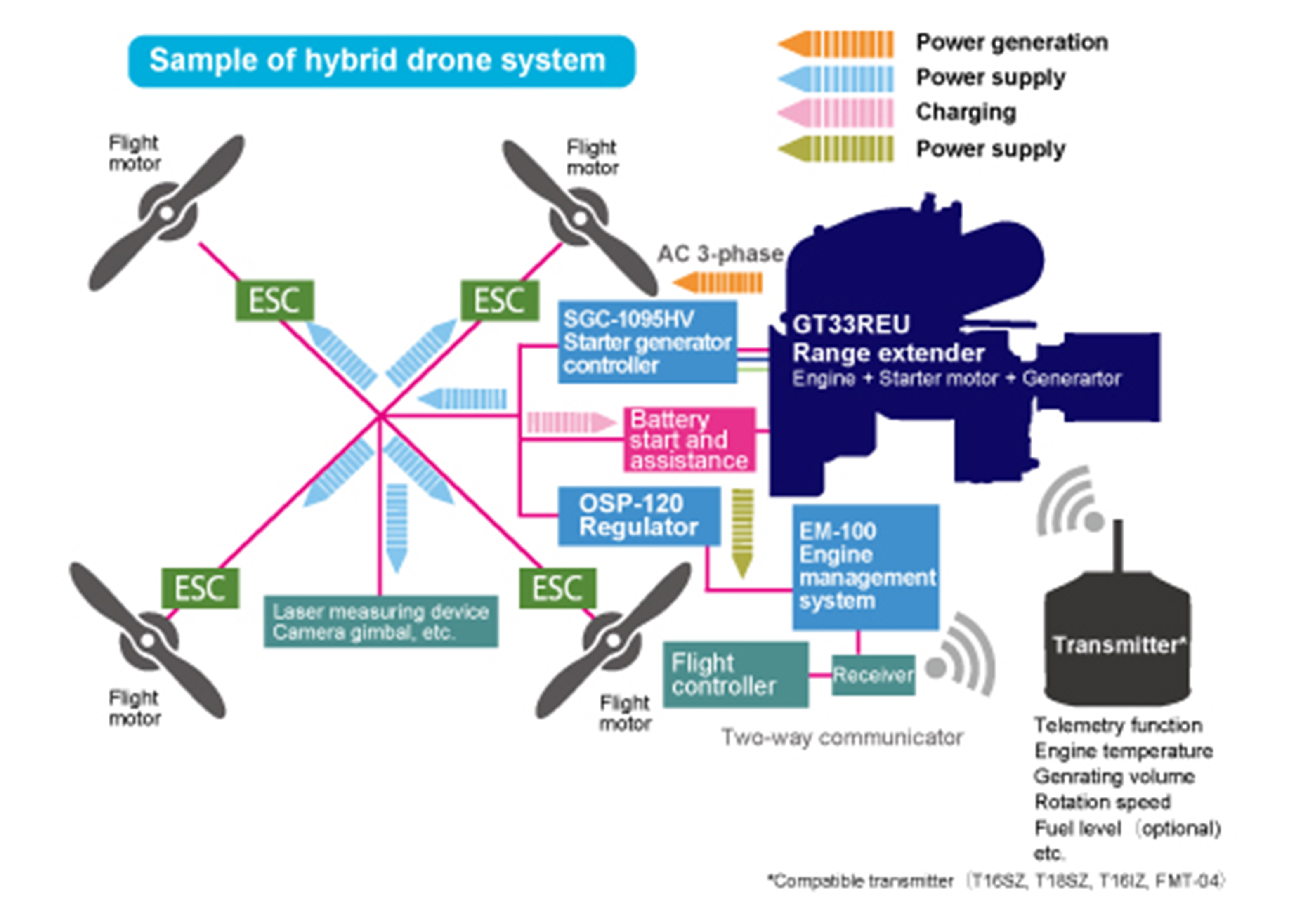 We have done a 11-hour demonstration experiment. (O.S.YouTube channel)