Prop Data Table / Compatible Silencer
Suggested propeller sizes are given in the table. Note that your ideal propeller diameter, pitch, and blade area should be chosen by trial and error depending on your particular engine type, model size, and usage. Even if propellers have the same size, their properties vary considerably depending on the manufacturer. Please select blades for proper balance on the left and right.
Never touch, or allow any object to come into contact with, the rotating propeller and do not crouch over engine when it is running.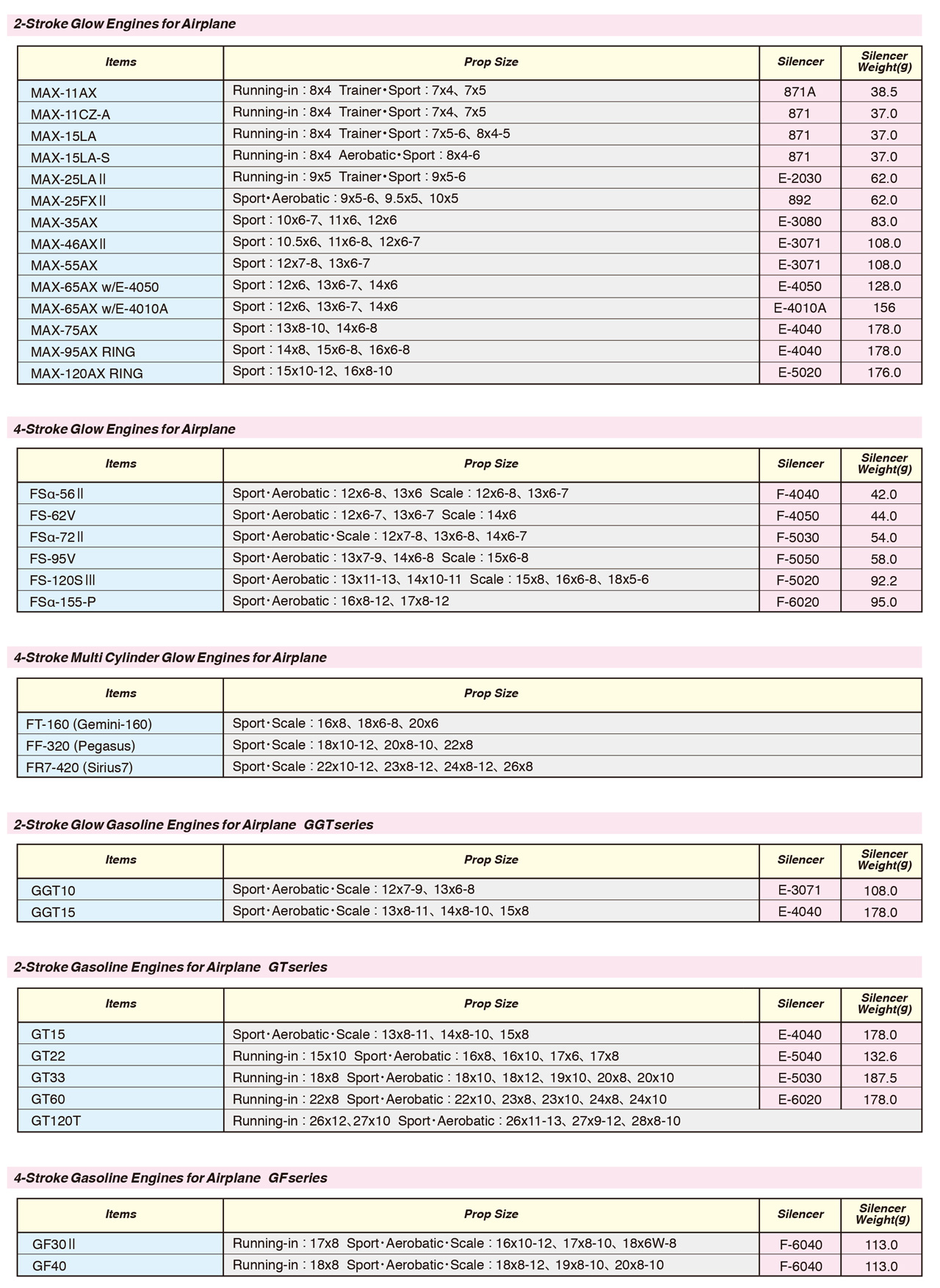 →OTHER ENGINES