Please be aware of the counterfeit products!
Please be aware of the counterfeit products!
Thank you for your continued support of our products.
It was discovered that the No. 6 counterfeit product is being sold on the internet site, etc., following the No. 8 counterfeit product of our glow plugs".
After checking the details, it seems that only the laser mark has been changed to No. 6 to be equivalent to No. 8 of the counterfeit product.
We are making efforts such as giving warnings to the vendors who sell counterfeit products. Before purchasing, please check carefully.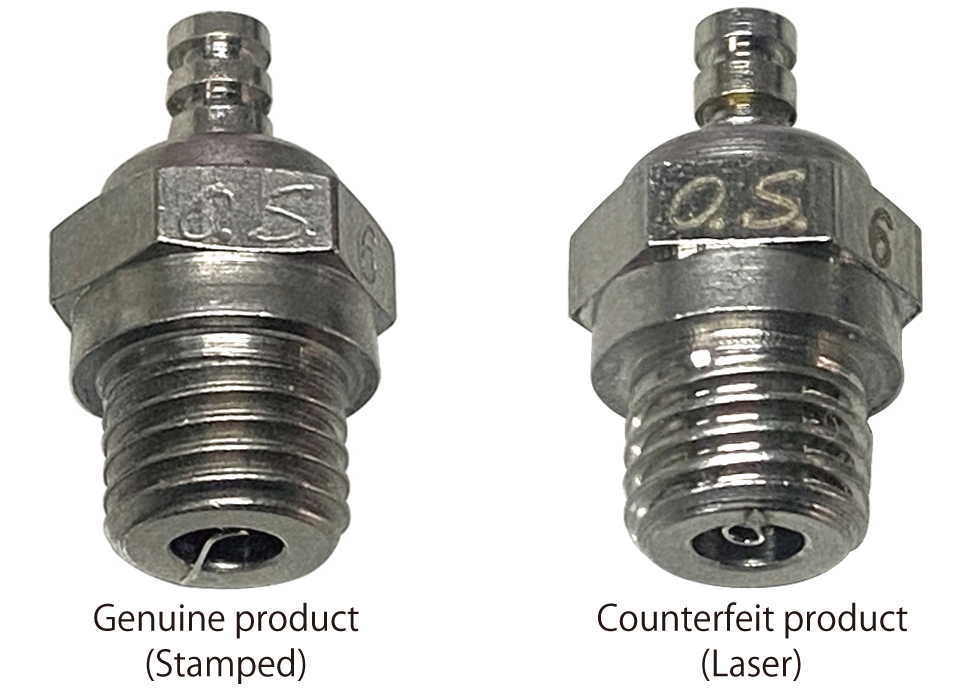 Difference between genuine product and counterfeit product.
*Currently, the engraving on the product is the only difference but the features of the counterfeit products are not limited to this because they may be modified.
*Currently, only No.6 and No.8 glow plugs can be confirmed as counterfeit products. Other glow plugs are unconfirmed. If a counterfeit product of another product are discovered, we will promptly announce it on our website.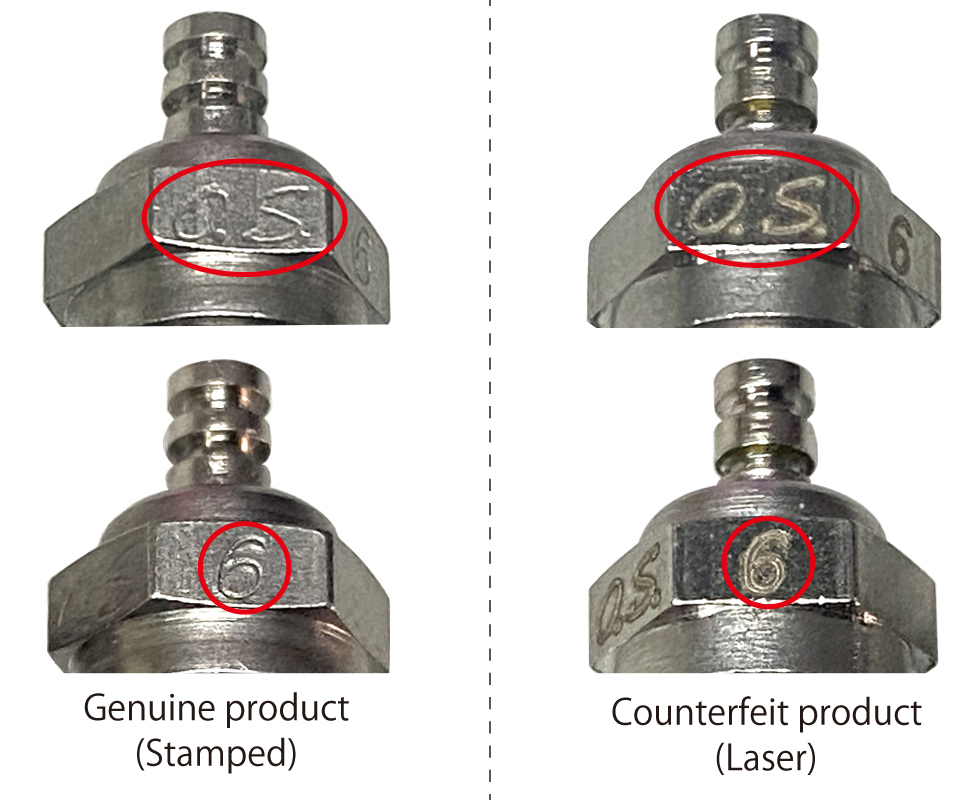 Difference between O.S. logo and product marking (stamped and laser)

Genuine product has stamped O.S. logo and number but counterfeit product is laser.
---
These counterfeit products are manufactured by a third party without our permission, and our company does not guarantee the quality, and the use of counterfeit products may lead to unexpected failures or malfunctions.
We are not liable for any disadvantages such as damages or losses caused to the customer due to the purchase or use of these counterfeit products.
On the internet sales site, No. 8 glow plugs, we have confirmed that the seller displayed photos of genuine products, but products received was counterfeit products.To prevent mistakenly purchase of these counterfeit products, please purchase from reputable dealers.